Current Tap List
Updated 7-6-18
Cans Now Available
Spring Craze - Session IPA, Hopped with Medusa, Motueka, Equanot, and El Dorado Hops
4.0%
Draft Beer
C.A.S
Guava Cream Ale
Amaryllis Amber Ale
Brown Eyed Girl
NZ Summer
Raspberry Wheater
Rye Sour
White Out Stout
Dunk and Weisse
Blackst Out Stout
Bent Blonde
WoppyJammer IPA
Sweetside IIPA
Apricot Tongue and Groove
Crooked Tongue Bottles
Grand Cru'ked ~ Belgian Quad Aged in a Grappa Barrel
The Labyrinth ~ Barleywine Style Ale aged for 1 year in a Bourbon Barrel, Rested on Black Currants for 6 months
Gin Barrel Aged Woppyjammer ~ Bottles Only
Wine
We are proud to offer a rotating selection of wine from the following local wineries.

Conneaut Cellars Winery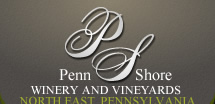 ABOUT OUR FOODS
Just like our beer, we want to keep our menu items fresh and delicious. Enjoy our food with hand crafted beer, both are unique and flavorful. To give the best experience, we take pride in partnering with local and neighboring business to allow us to offer the freshest ingredients in all the food we prepare.
KITCHEN IS OPEN
Wednesday & Thursday 4-8:30 pm
Friday & Saturday 4-10:30 pm
Sun-dried Tomato Salad -
House Salad Mix topped with Sun-dried Tomatoes, Red Onions, Garlic Roasted Brussel Sprouts, Toasted Almonds, and Feta Cheese. Served with Sun-dried Tomato Vinaigrette and French Baguette.
Spicy Chicken Caesar Salad-
Chopped Romaine Lettuce tossed with Creamy Caesar Dressing and topped with Parmesan Cheese, Marble Rye Croutons, and Cajun Seasoned Chicken. Served with French Baguette.
Charcuterie Board -
An arrangement of meats and cheeses on a bamboo board.
Spicy Capicola, Pepperoni, Smoked Kielbasa, Smoked Cheddar, Smoked Gouda, Baguette Chips, Green Olives, Strawberries and Whole Grain Mustard.
Crooked Nachos -
Grilled Chicken, Smoked Brisket or Smoked Pork, Jalapeno, Red onion, Tomato, Sour Cream, BBQ, Cilantro
Soft Pretzels -
Three soft pretzels, Woppyjammer Beer Cheese, Dijon Honey Mustard
Chips and Dip -
Rotating chip and dip options
Baked Flatbreads - 10
Poorman's - Crispy Flatbread topped with Banana Peppers and CTB House blend of cheeses then drizzled with Garlic oil and Fresh Herbs.
Pepperoni - House-made Tomato Sauce and delicious Pepperoni topped with CTB's house blend of Cheeses and served on a crispy Flatbread
Buffalo Chicken - Homemade Buffalo Chicken smothered in Ranch Dressing and Mozzarella Cheese toasted on a crispy Flatbread
Margarita - Crispy Flatbread topped with House-made Tomato Sauce topped with fresh Mozzarella and chopped Basil
Mushroom - Toasted Flatbread with Caramelized Beer-Salmic Onion and Goat Cheese spread, Topped with Portabella Mushrooms, Spring Mix, Red Onion and Sweet Onion Vinaigrette
Rotating Sandwiches -
Smoked Brisket - House Smoked brisket, Cheddar Cheese, CTB Spicy Pickle, and Cole Slaw Piled on a Pretzel Roll. Served with Kettle Cooked Chips
Gyro - Sliced Gyro meat, House made Tzatziki sauce, Feta cheese, Lettuce, Tomato, and onion served on Naan flat bread. Served with Kettle Cooked Chips
(ask about weekly chef specialties!)