Current Tap List
Updated 12/3/17
Craft Beer
Jam Packed Black Currant
Bring The Ruckus
CranPacked
Honey Brown
Blackst Out Stout
PumFkin Cream Ale
Hop Crusher NE IPA
Bamboozled
WoppyJammer
White Out Stout

Sweetside India Pale Ale
Wheater
Rose Mallow
Cask
Crooked Tongue Bottles
The Labyrinth, Bourbon Barrel Aged Barleywine~ Bottles Only
Gin Barrel Aged Woppyjammer ~ Bottles Only
Ivan the Great Sour Barrel Aged Stout~ Bottles Only
On Deck...
Gin Barrel Aged Sweetside
Bourbon Barrel aged Barleywine on Black Currants
Apricot Jam Packed
Cabernet Sauvignon Barrel Aged Tripel
Oatmeal Stout Whiskey Barrel Aged WoolyBear
Port Barrel Aged Quad
Freezer
Honey Brown Ale
Black Currant Jam Packed
Milk Chocolate Stout
Triple Sweetside
Me'Shelle
On Deck...Bottles
Grand Cru'ked Grappa Barrel Aged
Crooked Tongue Meads
Wine
We are proud to offer a rotating selection of wine from the following local wineries.

Conneaut Cellars Winery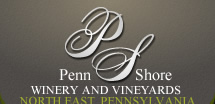 ABOUT OUR FOODS
Just like our beer, we want to keep our menu items fresh and delicious. Enjoy our food with hand crafted beer, both are unique and flavorful. To give the best experience, we take pride in partnering with local and neighboring business to allow us to offer the freshest ingredients in all the food we prepare.
KITCHEN IS OPEN
Wednesday & Thursday 4-8:30 pm
Friday & Saturday 4-10:30 pm

SMALL PLATE
Meat & Cheese Plate Chef Selected Artisanal Cheese, Meat & Accompaniments, Served with Baguettes
Crooked Nachos Tortilla Chips, Roasted Pork, Jalapenos, Onions, Roasted Tomatoes, Cheddar Cheese, Sweetside BBQ, Sour Cream
Soft Pretzels-N-Dip Three Soft Pretzels with Our House Made Beer Cheese and Mustard Dip
Seasonal Salad Truffle Roasted Vegetables, Apple Cider Vinaigrette, Shaved Parmesan.
Roasted Brussel Sprouts Local Smoked Bacon, Shaved Parmesan, and Lemon Aioli
FLATBREADS
Poor Man's Our House Blend Cheese with Garlic Oil & Herbs, with Mild Peppers
Pepperoni Our House Made Sauce & Cheese Blend with Pepperoni
Gerri's Buffalo Chicken Dip Grilled Chicken, Buffalo Sauce, Ranch, Blend of Cheese
Margarita Our House Made Fresh Tomato Sauce, with Fresh Mozzarella & Basil
Fall Veggie Roasted Local Vegetables, Red Pepper, Garlic Cream, Feta Cheese, Mozzarella, and Basil

SANDWICHES
Smoked Brisket 13 hour house smoked beef brisket, Roasted Onions, Sweetside BBQ, Woppy Cheese Served on Baguette
SOUP OF THE DAY

* All Sandwiches Served With Kettle Chips
*Seasonal Side Salad Available 3