Current Tap List
Updated 9/8/17
Craft Beer
NEW Cappuccino Pale Ale
New Wing It-- Wet hop ale
Sour Cherry Vanilla Porter
Due West
Jam Packed- Blueberry
Hop Mud B2
Roasted Black IPA
Bamboozled
WoppyJammer
Blackst Out Stout
White Out Stout

Sweetside India Pale Ale
Cask
Wheatwine
Crooked Tongue Bottles
The Labyrinth, Bourbon Barrel Aged Barleywine~ Bottles Only
Gin Barrel Aged Woppyjammer ~ Bottles Only
Ivan the Great Sour Barrel Aged Stout~ Bottles Only
On Deck...
Wheatwine Peach Brandy Barrel Aged
Blueberry Jam Packed
Cabernet Sauvignon Barrel Aged Tripel
Oatmeal Stout Whiskey Barrel Aged WoolyBear
Cappuccino Pale Ale
PumFkin Cream Ale
Port Barrel Aged Quad
Tisane in the Membrane
On Deck...Bottles
Grand Cru'ked Grappa Barrel Aged
Edinburg Scottish 70 Ale (3.5% ABV ~ 21.6 IBU)
Based of traditional Scottish session beers with a clean malty and earthy aroma and taste. Fermented with Edinburg Ale yeast.

Bent Blonde Ale (4.5% ABV ~ 30 IBU)
Beautiful Blonde with bread and citrus taste and aroma. (Best Seller)

Woppyjammer India Pale Ale (6.2% ABV ~ 68 IBU)
IPA with complex flavor profile featuring mango, citrus, and tropical fruit with a nice bitterness.

Sweetside India Pale Ale (9.2% ABV ~ IBU well hidden)
Not your typical hop bomb! Hoppy bitterness is balanced by Mosaic hops and honey malt.

White Out Stout (6% ABV ~ 40 IBU)
Designed to make your head go crooked! Looks like a golden ale, taste and mouthfeel of a stout.

Krumm Kolsch Style (4.5% ABV ~ 21 IBU)
A light bodied, slightly wheaty beer with a hint of a fruit and a dry finish.

Warped Wheat Ale (5.4% ABV 25 IBU)
Refreshing summer wheat ale with amazing tart start and lemon citrus finish. Gerri's Favorite!
Not Too Crooked Pale Ale (6% ABV ~ 40 IBU)
Funky pale ale featuring Amarillo hops.

Dark and Twisted (9.2% ~ 70 IBU)
A smooth balance between a Stout and American Dark Ale.

Dubbel Tongue Belgian Ale (9.0% ~ 42 IBU)
Notes of spice and plum with a slightly sour fruit finish.

Brewtiful Brunette (6.9% ~ 43 IBU)
Brown ale that is all malt, very little hops and a unique finish.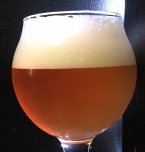 Ryeally Rye Ale (5.9% ~ 35 IBU)
Crisp refreshing rye ale with a touch of spice and fruit in the finish.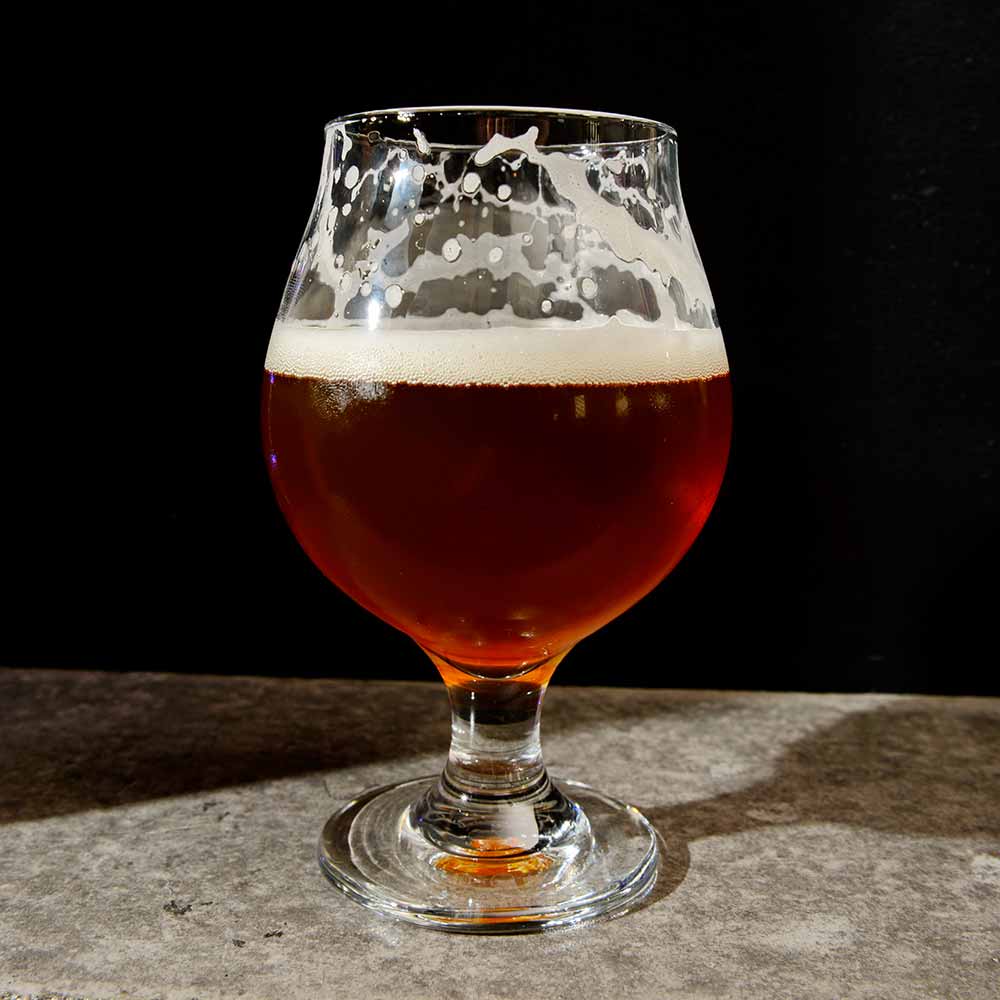 Crooked Cream Ale (6.2% ~ 30 IBU )
Signature cream ale that we use to make various other versions. Very easy drinking smooth beer.
India Cream Ale (6.1% ~ 52 IBU )
Cream Ale styled IPA with grapefruit aroma and creamy mouthfeel. Balances earthy, fruity, and spicy hop flavors.

Refrigerator Pale Ale (4.2% ~ 40 IBU)
Very impressive session ale featuring Apollo, Mosaic, Citra, Amarillo, and Cascade Hops
Do Dat Double IPA (7.5% ~ 100 IBU )
West Coast Style DIPA with a citrus nose and very clean stone fruit and pine flavor and bitter finish.

Wheatermelon Watermelon Wheat (4.7% ~ 31 IBU)
Wheat ale with prominent watermelon nose, flavor and finish.

India Red Ale (6.2% ABV ~ 67 IBU)
Very nice balance between malt and hops, but tilted slightly towards the hops.

Blackst Out Stout (7.1% ABV ~53 IBU)
Opaque Mild Stout with roasty malt profile and finish.

PumFkin Cream Ale (6.2% ABV 30 IBU) ***Contains Lactose***
A twist on a classic seasonal. Cream ale mashed with pumpkin and fermented with a blend of fall spices.

BamBOOzled (4.5% ABV 30 IBU)
A blueberry blonde.
Wine
We are proud to offer a rotating selection of wine from the following local wineries.

Conneaut Cellars Winery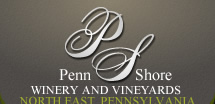 ABOUT OUR FOODS
Just like our beer, we want to keep our menu items fresh and delicious. Enjoy our food with hand crafted beer, both are unique and flavorful. To give the best experience, we take pride in partnering with local and neighboring business to allow us to offer the freshest ingredients in all the food we prepare.
KITCHEN IS OPEN
Wednesday & Thursday 4-8:30 pm
Friday & Saturday 4-10:30 pm

SMALL PLATE
Chips and Salsa House Made salsa accompanied by torilla chips
Meat & Cheese Plate Chef Selected Artisanal Cheese, Meat & Accompaniments, Served with Baguettes
Crooked Nachos Tortilla Chips, Pulled Pork, Jalapenos, Onions, Roasted Tomatoes, Cheddar Cheese, Sweetside BBQ, Sour Cream
Soft Pretzels-N-Dip Three Soft Pretzels with Our House Made Beer Cheese and Mustard Dip
Seasonal Salad Baby Arugula, Granny Smith Apples, Red Seedless Grapes, Cashews, Red Onion, Shaved Parmesan, and Lemon Honey Vinaigrette

FLATBREADS
Poor Man's Our House Blend Cheese with Garlic Oil & Herbs, with Mild Peppers
Pepperoni Our House Made Sauce & Cheese Blend with Pepperoni
Gerri's Buffalo Chicken Dip Herb Roasted Chicken, Buffalo Sauce, Ranch, Blend of Cheese
Margarita Our House Made Fresh Tomato Sauce, with Fresh Mozzarella & Basil
Roasted Veggie Garlic and Red Pepper Cream, Roasted Tomato, Red Onion, Eggplant, Mozzarella, Basil, and Feta

SANDWICHES
Smoked Brisket 18 hour house smoked brisket, Caramelized Onions, Sweetside BBQ Served on Baguette
Shrimp Tacos 2 Sautéed Shrimp tacos, Black Bean Pico Di Gallo, Cilantro, Lime Sour Cream Queso Fresco with Chips
Chicken Flatbread Sandwich Herb Roasted Chicken, Bacon, Provolone, Roasted Tomato, Baby Greens, Herb Mayo
Smoked Chicken Sandwich House Smoked Chicken, Cheddar, Pepper Garlic Bacon, Arugula, Tomato, and Avocado Apple Vinaigrette

* All Sandwiches Served With Kettle Chips
*Seasonal Side Salad Available 3