Current Tap List
Updated 5-17-19
Drafts
Sweetside
WoppyJammer
Stumbling Blocks
Brown Eyed Girl
Juicy Brut
Blackst Out Stout
Blender #1
Little Haze
India Red Ale
Poblano Lime Blonde
Tripel
Gin Aged Strong Ale with Mangos
Mixed Cultured Sours
Breakfast & Barrel
Squirt Gun Etiquette
Bottles
The Labyrinth 2018- Barleywine Style Ale - 14.7%
Barrel Aged a total of one year in used barrels. 6 months of which were on Red Raspberries
The Labyrinth 2017 - Barleywine Style Ale - 13%
Barrel Aged a total of one year in second use Bourbon barrels 6 months on Black Currants
Gin Aged Woppyjammer - 6%
Our flagship IPA brewed with mosaic hops aged in a Gin barrel for 6 months
Tongue and Groove Apricot - 11%
Tongue and Groove Double Blueberry - 4.8%
Sour Barrel Aged Ivan The Great
Cans
Fuzzy Daze
Blackst Out
Strawberry Mango Jam Packed
Growing Pains
Wine
We are proud to offer a rotating selection of wine from the following local wineries.

Conneaut Cellars Winery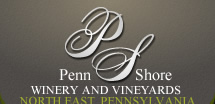 ABOUT OUR FOODS
Just like our beer, we want to keep our menu items fresh and delicious. Enjoy our food with hand crafted beer, both are unique and flavorful. To give the best experience, we take pride in partnering with local and neighboring business to allow us to offer the freshest ingredients in all the food we prepare.
KITCHEN IS OPEN
Wednesday & Thursday 4-8:30 pm
Friday 4-10:30 pm
Saturday 12-10:30 pm
Pickled Cobb -
House Salad Blend topped with hot eggs, pickled onions, tomatoes, ham, and grilled chicken. Served with honey mustard dressing and toasted baguette.
Pear and Feta -
House Salad Blend topped with sliced pears, pecans, dried cranberries, and feta cheese. Served with sweet onion vinaigrette and toasted baguettes.
Charcuterie Board -
An arrangement of locally sourced cured meats and cheeses.
Pickle Plate -
An assortment of house pickled veggies.
Crooked Nachos -
Seasoned Ground Chicken, Smoked Brisket or Smoked Pork, Jalapeno, Red onion, Tomato, Sour Cream, BBQ, Woppyjammer beer cheese, Cilantro
Soft Pretzels -
Three soft pretzels, Woppyjammer Beer Cheese, Dijon Honey Mustard
Chips and Dip -
Rotating chip and dip options
Baked Flatbreads - 10
Poorman's - Crispy Flatbread topped with Banana Peppers and CTB House blend of cheeses then drizzled with Garlic oil and Fresh Herbs.
Pepperoni - House-made Tomato Sauce and delicious Pepperoni topped with CTB's house blend of Cheeses and served on a crispy Flatbread
Buffalo Chicken - Homemade Buffalo Chicken smothered in Ranch Dressing and Mozzarella Cheese toasted on a crispy Flatbread
Margarita - Crispy Flatbread topped with House-made Tomato Sauce topped with fresh Mozzarella and chopped Basil
Mushroom & Goat Cheese - Toasted Flatbread with Caramelized Beer-Salmic Onion and Goat Cheese spread, Topped with Portabella Mushrooms, Spring Mix, Red Onion and Sweet Onion Vinaigrette
Kielbasa - Toasted flatbread with sauerkraut, Swiss cheese, and kielbasa sausage. Topped with Dijon mustard.
Rotating Sandwiches -
Honey Chipotle Pork - House Smoked pork shoulder piled on a brioche bun topped with sweet sour cream and honey chipotle sauce. Served with kettle chips.
Spicy Brisket - House Smoked brisket piled on a brioche bun topped with CTB smoked cheddar and spicy peanut butter BBQ. Served with kettle chips.
Balsamic Chicken and Bacon - Grilled chicken topped with fresh mozzarella, bacon, and honey balsamic reduction, served on a brioche bun with lettuce and tomato. Served with kettle chips.
(ask about weekly chef specialties!)